What programs and seminars do you offer?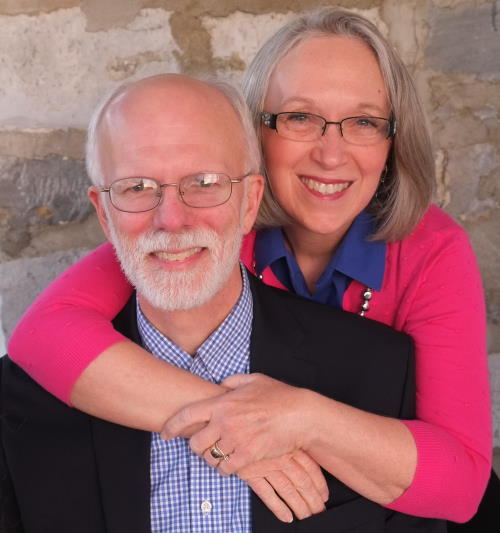 The Notgrasses can present keynote sessions and workshops for homeschool conferences; retreat sessions for men, women, or families; after-dinner programs; and talks for support group meetings, churches, and other groups.
If you have a small group of at least ten families, we can arrange a virtual event. We can make a presentation online just for your group and answer your specific questions.
Ray Notgrass
Yes, You Have to Study History, and Here's Why
If your children ever ask, "Do we have to study history?" Ray Notgrass offers answers for them--and for you. Using inspiring stories and vivid examples, Ray illustrates why it is important to know and understand history so we can live well today.
How Christianity Has Changed the World
It's so obvious that we often miss it. People who follow Jesus have been changing the world for good for almost two thousand years. As Jesus changes us and changes our relationship with God, He leads us to live differently and to see the world and other people differently. Ray Notgrass surveys how people following the way of Christ have impacted the world's perceptions of morality, the value of children, business, labor, helping the poor, politics, and other areas of human society.
Give Me Your Heart: The Message of Proverbs
The Book of Proverbs is a father's wisdom shared with his son. It offers practical advice about how to think and act successfully in relationships, a family, business, and the community. A child has the calling to honor and respect his or her parents, and parents have the calling to be honorable and respectable. The hearts of the parents and the child must be given to God and to each other. Ray Notgrass shares key lessons from this book of divine wisdom.
Charlene Notgrass
The Joy of Teaching History from a Christian Worldview
Veteran homeschool mom Charlene Notgrass has found great joy learning, teaching, and writing history from a Christian worldview. We need the wisdom and knowledge God has given us in His Word to help us understand the events of the past and to know how to live in the present and the future. Teaching history from a Christian worldview encourages children to have a Christ-like heart for the world. Charlene shares practical ideas and encouragement to help you achieve this goal in your family.
Homeschooling: The Making of Theodore Roosevelt
Theodore and Mittie Roosevelt homeschooled their children in New York City in the 1860s and 1870s. One of them grew up to become President of the United States. The story of the Roosevelt family will inspire your homeschool journey with practical ideas for helping your children become all that God has created them to be.
Homeschooling: A Priceless, Once-in-a-Lifetime Opportunity
Join Charlene Notgrass--mother, grandmother, author, and veteran homeschooler--for a generous dose of encouragement. Charlene not only survived homeschooling; she remembers those years with deep joy and gratitude. Let Charlene help you overcome your fears and cherish every moment of your priceless, once-in-a-lifetime opportunity–the childhood of your children. You can teach your children at home and live to cherish it. Charlene did it, and she believes you can, too.
Ray and Charlene Notgrass
Homeschool Without Fear
The voices we, as homeschooling parents, hear and think we hear from other homeschoolers, public and private schools, and the world at large can make us fearful. Worries can swallow up our confidence and even our original intention to make God's truth the center of our homeschool. This workshop will help you remember that God equips you with everything you need to homeschool without fear.
Not Your Neighbor's Homeschool
Does your homeschool look like everybody else's? We hope not! God is too creative to make carbon copies. Learn how to make your homeschool your own so that each of your children can learn in the way God created them.
The Marriage Every Homeschooler Needs
The homeschool methods you choose, the curriculum you use, and the co-op you join are not nearly as important as the marriage your children watch every day. Learn to grow your marriage while you grow your children.
---