Complete Elementary U.S. Geography Curriculum
Our 50 States is a one-year American geography and literature course designed for students in first, second, third, or fourth grade. It combines the flexibility and richness of a unit study with the simplicity of a textbook-based approach. In addition to narrative lessons about people and places from around the U.S., students learn through songs and hands-on activities.
Buy Now
Quick Overview
Our 50 States has a total of 104 lessons for use over one school year (26 units of 4 lessons each). All of the instructions for how to use the material are included in the main book so you do not need a separate Teacher's Manual. The daily instructions are very easy to follow.
You will spend two days studying each state, plus two days on Washington, D.C, and two days on the five major U.S. territories (American Samoa, Guam, the Northern Mariana Islands, Puerto Rico, and the U.S. Virgin Islands.)
The first lesson for each state introduces kids to a variety of places and topics important to that particular state. The second lesson features a song from that state's history and a story that focuses on a real person, a real family, or a real place that is part of the fabric of that state. We have produced audio recordings of all the songs in Our 50 States, which you can stream or download as part of your purchase.
For example, in Ohio you learn how a young farmhand discovered the spectacular Ohio Caverns. In South Carolina, you meet a Gullah family and learn about their faith in Jesus. You also get to hear a Gullah song.
As they study Our 50 States, students will complete their own Atlas Workbook. For each state, they will illustrate one geographic term that relates to that state. They will also complete simple map activities to reinforce what they have learned about that state. A simple Lesson Review book offers questions about the lessons and tests about each region.
Each week we also provide instructions for a family activity related the region you are studying. These projects includes crafts, recipes, and other hands-on activities.
The Books Used
The Our 50 States Curriculum Package includes the four books listed below, enough for one child to complete the curriculum. If you are using the curriculum with more than one child, you can purchase additional Atlas Workbooks or Lesson Review books separately.
Our 50 States
This book has the lessons to read plus all of the instructions and assignments. It also includes the songs and instructions for the family activities.


Our 50 States Atlas Workbook
This consumable book has geography activities related to the lessons. We recommend that each student have their own Atlas Workbook.


Our 50 States Lesson Review
This consumable book has review questions about each lesson and a test about each region. Parents may choose to have younger students answer the questions orally. Older children can write their answers in the book.


Our 50 States Answer Key and Literature Guide
This book contains answers for the Lesson Review questions and tests. It also includes a guide for the literature titles incorporated in Our 50 States.
In addition to the books, you will get access to stream or download the audio recordings of all the songs.
About the Author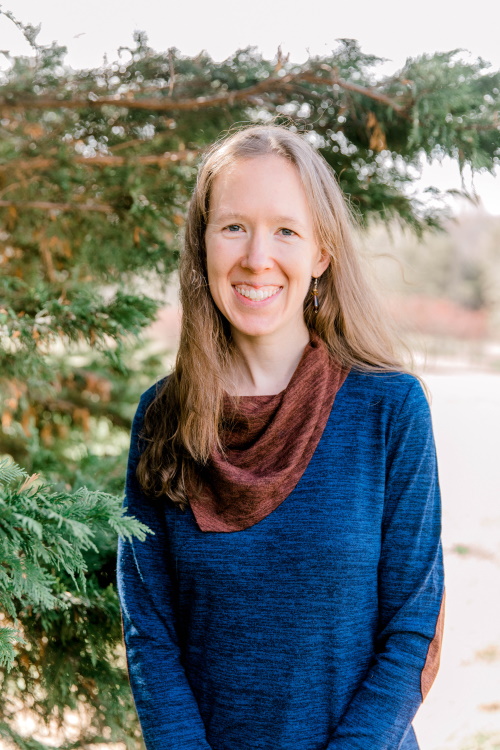 Mary Evelyn Notgrass McCurdy was homeschooled by her parents, Ray and Charlene Notgrass. She is now a wife and homeschool mom. Mary Evelyn (aka "Mev") is the co-author of the Our Star-Spangled Story curriculum, author of Katy and Katy's Box, creator of the Walking In series, and founder of the Homeschool Dramatic Society.
Photo by Olivia Merritt Photography
We recommend seven works of literature to read along with the lessons in Our 50 States. Each book is set in a different region of the country.
Rabbit Hill by Robert Lawson (New England)
The Cabin Faced West by Jean Fritz (Mid-Atlantic)
Soft Rain by Cornelia Cornelissen (South)
The Story of George Washington Carver by Eva Moore (Midwest)
The Trumpet of the Swan by E.B. White (Rocky Mountains)
Philip of Texas by James Otis (Southwest)
The Adventures of Paddy the Beaver by Thornton Burgess (Pacific)
Audio Sample
Just the Right Length
"My kids are 9, 8, and 7, and the lessons are
just the right length for them
. The kids are excited every day to discover which state we're going to read about, are counting down to the states that they know, and ask me to do their reading on the weekends."
(Melissa P., Idaho)
Absolute Favorite Subject
"This is now [my kids']
absolute favorite subject
, and they actually CHEER when I say 'Pull out your geography!' Every subject should be like this! Thank you for putting together such an amazing program."
(Sabrina F., Kentucky)
Rich and Well-Planned
"The beauty and organization of
Our 50 States
has been such a blessing in our family this year. My son is really enjoying learning, and I love teaching! The added book selections have been
so rich and well-planned!
"
(Christina A., California)
Asking Me to Do More Geography
"Once we began the lessons my two boys cannot get enough. They are
asking me to do more geography
and even asking to do their geography on weekends. I have a kindergartner and a 2nd grader, and now I am wondering how quickly we will get through the curriculum and how sad they will be when it is done!"
(Michelle K., Indiana)
The Curriculum Package includes Our 50 States, one Atlas Workbook, one Lesson Review, and the Answer Key and Literature Guide. You also get access to stream or download the songs. This package gives you all of the lessons and assignments you need to complete the course.
You can purchase additional copies of the Atlas Workbook or Lesson Review if needed.
We also assign seven novels to read along with the lessons. You may purchase those individually or in a package.
The Literature Package includes the seven literature titles assigned throughout the lessons.
The bundle includes both the Curriculum Package and the Literature Package. You'll have everything you need for a great year of learning history!
Need an extra consumable book or literature title?
Need an assignment checklist or other bonus downloads?
Ready to purchase?
Order by phone (1-800-211-8793) or use the product links below to order online. If you have any questions about choosing the right options for your child, you can call, text, or email us.
We offer a full money-back guarantee on all Notgrass History products. We want you to be delighted with your purchase.