Complete Middle School Civics Curriculum
How do elections work? What does the President do all day? Who decides where stop signs go? What is Labor Day? Uncle Sam and You by Ray and Charlene Notgrass is a one-year civics course that answers these questions and many more.
Designed for students in grades 5 through 8, this curriculum guides your family on an engaging tour of American government. Your student will learn about elected leaders and everyday citizens who have important roles to fill in making our country work.
Buy Now
Quick Overview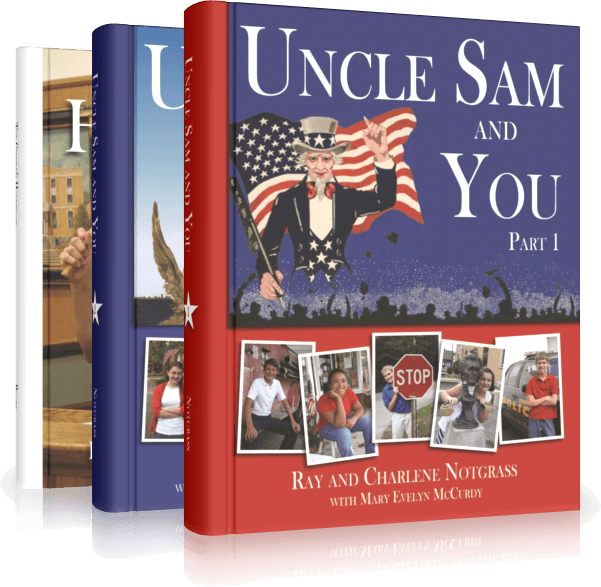 All of the instructions for how to use the course are included in Uncle Sam and You Part 1 and Part 2 so you do not need a separate Teacher's Manual. The daily instructions are very easy to follow. Most students will be able to follow the instructions on their own. At the beginning of each weekly unit, an introductory page gives a list of the lessons and a list of what additional books the student will be using while studying that particular unit. While this course is designed for children in grades 5-8, younger children can listen to the lessons and participate in the family activities.
Your child can read the daily lessons on his own or you can read the lessons aloud. The full-color pages are richly illustrated with both modern and historical photographs and illustrations. At the end of each regular (non-holiday) lesson is a list of several supplemental activities. Students are not necessarily expected to complete all of these activities. You may choose which activities you wish to assign. Depending on how many activities you assign, most students will need 45-90 minutes to complete one lesson. The types of activities vary from day to day. They include:
Thinking Biblically assignments
Creative writing assignments
Vocabulary assignments
Short research assignments to look something up or ask a family member
Assignments to draw a picture or take a photograph
Reading assignments from The Citizen's Handbook or a literature title
Assignments in the Student Workbook or Lesson Review
Authors Ray and Charlene Notgrass Explain the Curriculum
One special family activity is assigned each week that corresponds with the holiday lesson you choose. These activities include craft and art projects, themed meals, and other multi-age activities. Your student may need extra time for Uncle Sam and You on the day you do the family activity.
What the Lessons Cover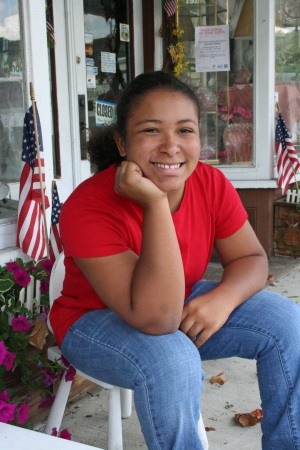 Uncle Sam and You Part 1 and Part 2 each contain fifteen units for a total of thirty units. Your child can study Part 1 during the first half of the school year and Part 2 during the second half. Each unit has four lessons. At the back of each book are fifteen lessons on America's patriotic holidays. You may do one of these lessons as the fifth lesson each week. You might enjoy using these lessons and the corresponding activities on a family night so that everyone can join in.
An important part of civics is celebrating holidays with family, friends, and communities. Since families who homeschool can schedule their school year in many different ways, we designed Uncle Sam and You so that you can choose when to study the various holidays. If you start the curriculum in January, you don't want to study Thanksgiving in April! We arranged the holidays in chronological order from Independence Day to Inauguration Day in Part 1 and from Martin Luther King Day to Father's Day in Part 2. Each holiday lesson has a corresponding family activity.
View the Table of Contents.
About the Authors
Ray and Charlene Notgrass are followers of Jesus and veteran homeschooling parents. They met at Middle Tennessee State University in the political science department. After graduating they were married in 1974. Ray went on to earn master's degrees in history and New Testament. Ray and Charlene are lifelong history lovers and began writing homeschool curriculum in 1999. They enjoy classic literature, traveling together, and spending time with their children and grandchildren.
Mary Evelyn McCurdy and Bethany Poore were homeschooled by their parents, Ray and Charlene Notgrass. Mary Evelyn enjoys traveling, sewing, and exploring the outdoors with her husband and their children. Bethany enjoys being in the kitchen, delving into history and literature, and spending time with family and friends. She is blessed to be a wife and mommy.
Eight works of literature are assigned in the Uncle Sam and You curriculum to give your student a richer perspective on the various topics studied. The student is usually given two weeks to read each book, with 1-3 chapters assigned each day. The first three books go with Part 1, and the next five books go with Part 2.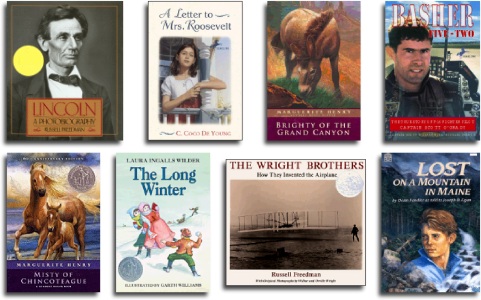 Lincoln: A Photobiography by Russell Freedman (Units 5-6)
A Letter to Mrs. Roosevelt by C. Coco De Young (Units 10-11)
Brighty of the Grand Canyon by Marguerite Henry (Units 12-14)
Basher Five-Two by Scott O'Grady (Units 16-17)
Misty of Chincoteague by Marguerite Henry (Units 18-19)
The Long Winter by Laura Ingalls Wilder (Units 22-24)
The Wright Brothers: How They Invented the Airplane by Russell Freedman (Units 25-26)
Lost on a Mountain in Maine by Donn Fendler (Units 29-30)
Favorite School Book
"
Uncle Sam and You
is by far my 13-year-old son's
favorite school book!
"
(Jill R., Alabama)
Independence and Diligence
"My 11-year-old has thoroughly enjoyed the
Uncle Sam
lessons, and I have enjoyed her
independence and diligence
in completing assignments."
(Linda R., Indiana)
Renewed Interest in Learning
"My son and I are both learning so much! This is written in such a way so that
all the pieces make sense
, and now it has given me a
renewed interest in learning
about our great country. As a parent, it has helped me in being able to teach him better. Love the color pictures too!"
(Maria H., Tennessee)
Bringing It to Life
"I love that you give
so many options
to do with each lesson and unit and that we can pick and choose what we'd like to do. I love the way the lessons are written and organized, and I love the pictures that are in each lesson
bringing it to life
."
(Brandy M., Georgia)
Holiday Activities
"The
rich materials are fascinating
and by all means allow us to study history and not feel like it's dry and boring. I look forward to starting the family activities and the
holiday activities
."
(Jessica N., Washington)
The Curriculum Package includes Uncle Sam and You Part 1 and Part 2, The Citizen's Handbook (a collection of original source documents), and the Answer Key. This package gives you all of the lessons and assignments you need to complete the course, but it does not include any review or test material or the recommended literature.
The Student Workbook has one daily handwork sheet for each lesson plus weekly tests. The Lesson Review has five short review questions for each lesson plus weekly tests. You can choose to use one, both, or neither of these books.
The Literature Package includes the four historical novels and four non-fiction books assigned in the curriculum.
This bundle includes all of the books listed above. You get the Curriculum Package, Student Workbook, Lesson Review, and Literature Package. You'll have everything you need for a great year of learning civics!
Need an extra review book?
If you need a consumable book for another child or you need something to complete your set, tap this button:
Need an assignment checklist or updates?
Ready to purchase?
Order by phone (1-800-211-8793) or use the product links below to order online. If you have any questions about choosing the right options for your child, you can call, text, or email us.
We offer a full money-back guarantee on all Notgrass History products. We want you to be delighted with your purchase.
Need an extra quiz book or individual literature title?
Need an assignment checklist or updates?
Ready to purchase?
Order by phone (1-800-211-8793) or use the product links below to order online. If you have any questions about choosing the right options for your child, you can call, text, or email us.
We offer a full money-back guarantee on all Notgrass History products. We want you to be delighted with your purchase.