Using Exploring Economics
How It Works
Written from a perspective of faith in God and trust in His Word, Exploring Economics surveys Biblical teachings on money and finance, provides an overview of the economic history of the United States, gives a clear explanation of terms and concepts used in economics, discusses economic issues confronting us today, and puts our participation in the national and world economies on a personal level. In a time when economic activity is challenging classic definitions, Exploring Economics reasserts the importance of the free market system and enables students to take part in the economy with knowledge and faith.
What the student is to do each week and each day is clearly outlined. The Unit Introduction page gives a brief overview of the unit, the lessons in that unit, and a suggestion for a project that is relevant to that unit. Using Exploring Economics as designed provides one half-year of high school credit in economics and one half-year of credit in English (literature and composition).
The Exploring Economics Curriculum Package includes two books:
Exploring Economics, with 75 lessons divided into fifteen units of five lessons each plus all assignments for weekly and daily activities

Making Choices, a collection of historic and modern documents, essays, and speeches that supplement the lessons
The Student Review Pack includes three books:
Student Review, with review questions for each lesson and literary analysis and questions for each recommended book

Quiz and Exam Book, with a quiz for each unit and an exam every five units

Answer Key, with all the answers needed for the course
Author Ray Notgrass Explains the Curriculum
The Literature
In addition to providing high school credit in economics, your student can use Exploring Economics to earn a half-year credit in English. The English component includes reading the following four books and completing writing assignments.
Silas Marner by George Eliot (Units 1-3)
The Rise of Silas Lapham by William Dean Howells (Units 4-7)
The Travels of a T-Shirt in the Global Economy by Pietra Rivoli (Units 8-11)
Mover of Men and Mountains by R. G. LeTourneau (Units 12-15)
Bonus Downloads
An assignment checklist and other supplemental downloads are available.
Look Inside
Guide for Parents and Answer Key
What Parents Are Saying
Easy to Understand
"
Easy to understand
, gets the point across quickly, and teaches important things every homeschool student should know about economics."
(Michigan)
My Son Wants to Be an Economist
"We have used Notgrass Government and Economics curricula and have been very pleased. It's heavy on reading, but really explains the concepts well and makes the student think. My son now wants to be an economist thanks to this curriculum!"
All of It Is Interesting
"I wanted to encourage anyone contemplating using this curriculum with your kids to
go ahead and dive in
. Definitely have your students read [the primary sources and articles].
All of it is interesting.
We and our kids should understand the idea of economics. This course is informative and painless."
(Texas)
Thought-Provoking
"One thing we love the most about your curriculum is how
thought-provoking
it is. Rather than just throwing a bunch of info at the student for them to memorize, your studies
require them to think for themselves
and develop opinions on issues based on the historical facts and Biblical truths you provide."
(Illinois)
Reviews
Reviews at Hip Homeschool Moms
About the Author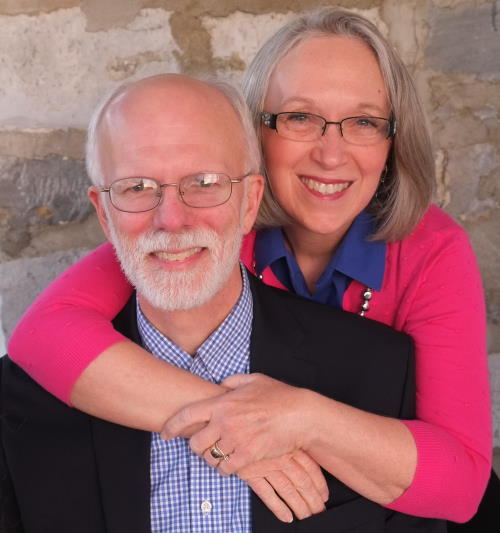 Ray Notgrass is a follower of Jesus and a veteran homeschooling father. He met his wife, Charlene, at Middle Tennessee State University in the political science department. After graduating they were married in 1974. Ray went on to earn master's degrees in history and New Testament. Ray and Charlene are lifelong history lovers and began writing homeschool curriculum in 1999. They enjoy classic literature, traveling together, and spending time with their children and grandchildren.
How to Purchase
Call 1-800-211-8793 or order securely on our website.