Using Exploring Government
How It Works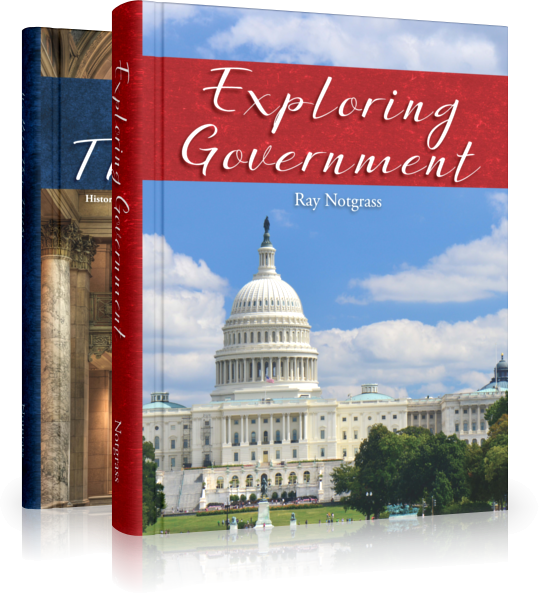 Exploring Government is a one-semester high school course that provides a half-year credit in government. Lessons cover federal, state, and local government and also contemporary issues in government. Special emphasis is placed on the Biblical basis for government and on the U.S. Constitution. Each of the fifteen units is intended to be studied for one week.
What the student is to do each week and each day is clearly outlined. The Unit Introduction page gives a brief overview of the unit, the lessons in that unit, and a suggestion for a project that is relevant to that unit.
The purpose of Exploring Government is to educate and inspire your student concerning the government of the United States as well as the governments of the individual states and our local communities. We want to help your student be well-equipped as a Christian citizen after studying this material.
The Exploring Government Curriculum Package includes two books:
Exploring Government, with 75 lessons divided into fifteen units of five lessons each.

We Hold These Truths, a collection of historic and modern documents, essays, and speeches in American government.
The Student Review Pack includes three books:
Student Review, with review questions for each lesson and literary analysis for each biography

Quiz and Exam Book, with quiz for each unit and an exam every five units

Answer Key, with all the answers needed for the course
Author Ray Notgrass Explains the Curriculum
The Literature
In addition to providing high school credit in government, your student can use Exploring Government to earn a half-year credit in English. The English component includes reading the following four biographies of American political figures and completing writing assignments.

Mornings on Horseback by David McCullough (Units 1-4)
The Autobiography of Calvin Coolidge by Calvin Coolidge (Units 5-6)
Born Again by Charles Colson (Units 7-11)
God and Ronald Reagan by Paul Kengor (Units 12-15)
Bonus Downloads
An assignment checklist and other supplemental downloads are available.
Look Inside
Guide for Parents and Answer Key
What Parents Are Saying
Motivated Us to Pray More
"The Christian perspective that you write from has been uplifting and has motivated us to pray more for our government." (Laura K., Tennessee)
Wonderful Conversations
"We've been using your Government curriculum with our two high school boys. What wonderful conversations we're having, and we're learning so much. It's a delight." (Jenny S., Minnesota)
A Great Fit
"My teen says the lessons are easy to understand while giving a good depth of knowledge. It has been a great fit for her and for our homeschool!" (Meleasa C., Oklahoma)
Solid Christian Worldview
"I am convinced that my children graduated high school with a more solid Christian worldview because of your company's materials." (Jen M., Iowa)
Reviews
Reviews at Hip Homeschool Moms
About the Author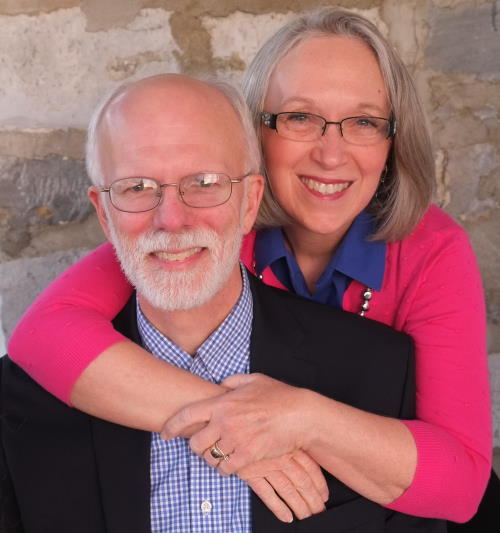 Ray Notgrass is a follower of Jesus and a veteran homeschooling father. He met his wife, Charlene, at Middle Tennessee State University in the political science department. After graduating they were married in 1974. Ray went on to earn master's degrees in history and New Testament. Ray and Charlene are lifelong history lovers and began writing homeschool curriculum in 1999. They enjoy classic literature, traveling together, and spending time with their children and grandchildren.
How to Purchase
Call 1-800-211-8793 or order securely on our website.